>
Visualizations

>
Visualizations
TwistedPixel
Featured Plugin, October 23, 2003.
Featured Plugin, October 23, 2003.
A 3D Graphics Accelerated Vis in the styles of Milkdrop & AVS with a key twist, this vis supports a number of scripting languages including VBScript, JavaScript, TCL, Pearl and Python. TwistedPixel started out as your general Milkdrop type vis and even supported Milkdrop preset files up to version 1.4 but to do something different and bring presets to the next level scripting was added.
This download includes more than 300 VBScript and JavaScript presets as well as the TwistedPixel SDK which includes a preset authoring guide and even a utility for converting Milkdrop preset files to VBScript or JavaScript.
So why do this -- to see if I could. It?s also an excellent vehicle for teaching basic programming, graphics and even a bit of soh cah toa.

Requires DirectX 8.x and a 3D Graphics Card.

Enjoy.
Download visualization
| | | |
| --- | --- | --- |
| October 21, 2003 by Brian Spangler | 291250 downloads | |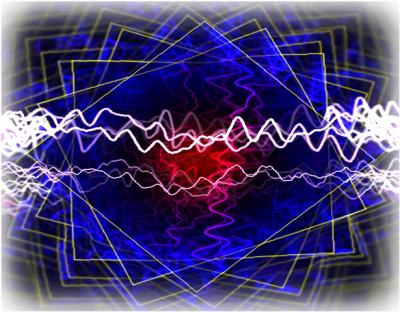 Staff review
Excellent visual plugin
Smooth Milkdrop styled visuals to hypnotize yourself with. Runs fullscreen or windowed with hotkeys for switching presets, clearing screen, etc. Includes over 300 quality presets...so, things stay fresh for long lengths of time. The best part is that the author has also included a preset authoring guide and a utility for converting Milkdrop presets. As the author states, this is a great opportunity to teach yourself some basic programming. Excellent download all around.
Comments
Holy Cow - This thing kicks butt! At first, I thought I was gonna have an aneurism. Then I just realized this plugin is awesome. Truely something to watch if you want to be blown away. Flip through the different effects with the "N" key. If you don't find something in 5-minutes that is awesome, then you should see a shrink. - July 25, 2005 by Nathan Kelly
awsome!!!! - This is awsome!! Very energetic and not just the same thing over and over. Nice transitions. Very good work. - June 26, 2005 by Dana Brett
Schweet - Averaging about 100fps with my 128MB geforce fx,I sat here transfixed to my little 17" LCD monitor unable to hit the escape key until I got a nagging sensation that the numbness I felt wasn't from the coolness of the visualization, but was from me sitting here for like 5 hours O.o - October 12, 2004 by Andrew Werden
Best Beat Detection!! - If you configure the settings properly with the video card on your pc and this program, turn the beat detection to about 72, you will most likely zone out on the screen for a few hours, I do. I just can't help it. This is an amazing VIS. Good job Brian Spangler. Would love to see more. - May 21, 2004 by Caroline Perry
BEST! - TwistedPixel is simply the BEST winamp vis. plugin EVER!!! Brian, please do not remove the audit/debug info on some presets in next versions, it is so COOL. It really is the best I've ever seen!!! Great programming, great stability, and most of all, great music analysis and graphic. I'm not a rookie, I know what I'm saying. Twisted Pixel is THE BEST EVER. After six months, it still surprising me every evening!!!! Thanks, ovidius - March 12, 2004 by Liviu STEFAN
WOW! - This one is the Real deal! VERY impressive. - December 23, 2003 by Noah Burge
wow just WOW - i dl'ed giess and thought i would never find its equal. but holy shit this is hands down THE SHIT - December 7, 2003 by tom dickandharry
Very GOOD work - My English is terrible, but... It has only one problem - in window mode FPS is not higher than 6... Maybe it is only my problem, but I have a good videocard, so... - November 30, 2003 by Squall Leonhart
etter than WMP visuals - im new to this but this one responds well to the bouncy choons . . . prefered it to the windows media player ones . . . p.s. wimanps the greatest - November 30, 2003 by Pecotrain .
It was ok... - It dont make that little extra and it is too stiff. It don't speed up when the song is fast and if somthing happends it is too shaky. it seems it is just a screensaver or somthing. the only good thing is that the graphics can be turned up relly high. but good grapics and not-so-good programing wont do. it is like playing quake in 1280x1024. - November 29, 2003 by Gustav Nyberg
good - good - November 27, 2003 by hamdy nabil
ALIENS!!! - Clearly, this plugin was invented by aliens to enslave your brain. It's just that cool. - November 20, 2003 by biff turkle
WOW - I have seen some visualization's and they made me gasp. Then I downloaded TwistedPixel and had my visual cortex tied in knots! Excellent work now I can see my music ;D - November 17, 2003 by Leo Pard
wOOt wOOt - Yo d00ds this is so motherfocking cool yo, ya gotta d/l this right away for fucks sake.. - November 9, 2003 by Sweet-O Dude
grate!! - exelnet, realy grate!!! - November 3, 2003 by Marek Strach
Looks nice - It really twists your monitors pixel. More like jet but without 3d. Colours are beautiful and everchanging. Hope I had a 50 inch monitor. Download for a change - October 25, 2003 by David Sandil