>
Visualizations

>
AVS Presets
SwingBy
My second contribution!
My second contribution!
SwingBy is mainly a collection of unusual superscopes to form nontrivial music visualisations. Well... that was my intention, at least. But I'm sure You'll like some of them.
Download visualization
| | | |
| --- | --- | --- |
| January 25, 2002 by Christian Traub | 5708 downloads | |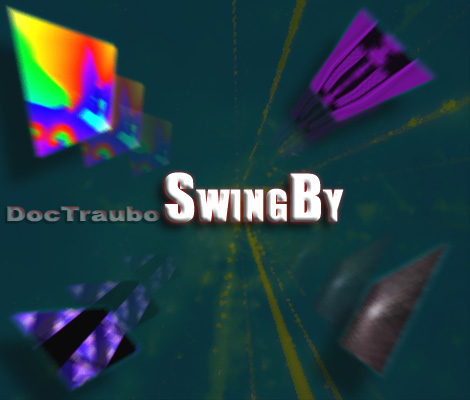 Staff review
Very interesting styles here... cool presets
This is a tight collection... really different styles... all have a feeling of being well thought out. The 'Reflection Splinters' preset is one that my eyes enjoyed... many others as well.
Comments
Pretty good - It's ok. I've seen better, but not bad. Some nice presets, although I'm not a big fan of AVS. - January 26, 2002 by Micsa Marius
Great One - These are top presets. Yes, there are better, but how could we know, if there weren't such good ones like in this pack? I bet the author will jump to the 5 stars category in his next work. I am a big fan of this art. - January 26, 2002 by joaquim jardim