>
Visualizations

>
AVS Presets
Surface Turbulence
Simulated water, cube, tunnels.
Simulated water, cube, tunnels.
Here's a pack containing some of my best work. I am most proud of "Surface Turbulence." It simulates the waves on the surface of water.
Download visualization
| | | |
| --- | --- | --- |
| March 13, 2005 by Nicholas Palombo | 12971 downloads | |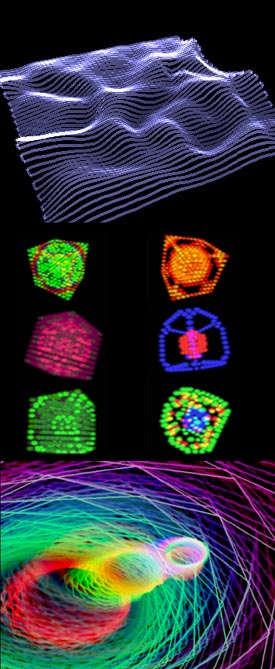 Staff review
I thought I told you to put presets in packs...
That rule is here just to prevent unnecessary clutter. Please collect them and put them in a pack. Your presets are very nice. The comment in this particular preset is great, but the cynical one in the installer isn't. From what did you deduct that we like packs full of mediocre presets ? The preset is really worth getting. It's not that original, there have been others similar to this one, but this is one of the better. 2.5 isn't much, but its a lot for a single preset.
Comments
Electro-madness- the reviewer needs a slap. - Nice electro themed presets... I like 'Surface Turbulance'. Simple and effective, some more variety might be cool, but there is some solid maths in here. Get over to deviantart.com to release one avs file at a time. Peace zen-x - April 12, 2005 by zen -x