>
Visualizations

>
AVS Presets
Stage Seven
Thanks for this
Thanks for this
As you can see, this is my stage 7 pack.
I hope that you will enjoy in this like i did...
But remember this, if you want to uninstall my pack
save colormap.ape and plasme.ape and texer2.ape before
you uninstall this pack.

If you don't do that you will loose those trans ape presets.
I hope that you will not unistall this pack because you will like it...
I hope :-P

Anyway see ya soon ...
Download visualization
| | | |
| --- | --- | --- |
| August 27, 2005 by Deyan Yankovich | 7478 downloads | |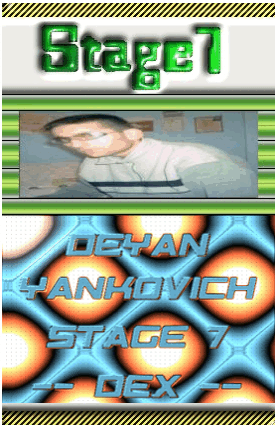 Staff review
A huge pack, but of inconsistent quality.
The presets in this pack all look ok, there are only a few that are really ugly, however, I had a feeling of deja vu on almost every preset. The originality in this pack is very low. Anyway, it's not a really bad pack, but it's far from really good.
Comments
The plasma APE? - I can't use this pack without the plasma APE! - September 11, 2005 by Alessandro Zara