>
Visualizations

>
AVS Presets
remix collection
collection of remixes from 2003 to 2006
collection of remixes from 2003 to 2006
collection of remixes made for fellow avs artists in the last three years. most of these have been released before but don't worry, you'll see some new stuff as well.
Download visualization
| | | |
| --- | --- | --- |
| January 26, 2006 by gonzalo munoz | 52678 downloads | |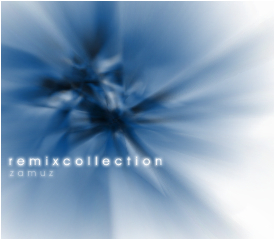 Staff review
A nice showcase of remixes by a great AVSer.
These presets are eye candy. It's as simple as that. The pack isn't a classic, but there is something in it for everyone, with the quality going from world class to "just" quite good. A must download.
Comments
splendid collection - over the years zamuz has proven to be one of the most skilled remixers, many presets sneaking their way into rarely available releases. this is your one time chance to grab the entire bunch. - March 14, 2006 by A Guy called Yathosho
pretty cool - i can see why they call it a remix collection. overall though, they were better than the origionals that i've seen - February 4, 2006 by ted lvoisier