>
Visualizations

>
Visualizations
Nullsoft Visualization Library
A bunch of classic Winamp visualization effects
A bunch of classic Winamp visualization effects
These are all the classic fullscreen Winamp visualizations (Cubic Player style), along with wVis 4.1, which was the precursor to AVS. Kinda neat.
Download visualization
| | | |
| --- | --- | --- |
| December 15, 1999 by Justin Frankel | 64780 downloads | |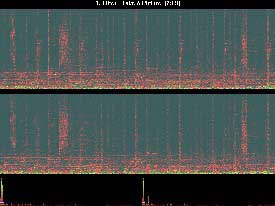 Staff review
Classic at its best!
Take a trip to the old days with these hot classic winamp visualizations.c-
Comments
simplicity is sometimes best - This is great. I was searching a while in the visualization plugins for a simple scope display. I didn't want a fancy brain warping visualization. This is just the answer for a simple scope display - October 7, 2003 by Damon Register
good - i like simple things, i prefer it's funcionlity that effects, but this is sort of messy. - December 31, 2002 by Maros P.
Why to get flashbacks from 1999 - Cant help feeling that my computer (AthlonXP2000+ with Geforce 4 TI) has better things to do.. even so its kind of calm and relaxing =) - December 26, 2002 by Gemini Ojala
SWEAT - SWEAT! the only problim is that,I LIKE WINDOWED!!!!!!!! - July 8, 2002 by Matthew Rozier
What I've been looking for - Great simple visualization the runs on my P200 at a useable speed. - June 14, 2001 by Matthew Johnson
simple but fun - I think this is a very simple visualization but at the same time it is fun. "cool" - May 6, 2001 by john sharkey