>
Visualizations

>
Visualizations
MPeg Dancer Ver 1.2.1
Neet-o-Keen 3D Dancer
Neet-o-Keen 3D Dancer
Have models dance along to the beat of the your music. You control the lights, cameras, and background colors of this psychedelic plug-in.The latest version of MPeg Dancer now has full screen mode and more effects!
Download visualization
| | | |
| --- | --- | --- |
| January 4, 2000 by Mike Devincenzi | 748094 downloads | |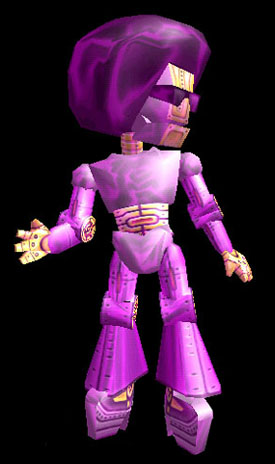 Staff review
Definitely one of our favorites. Download it and give it a go.
Hardware accelerated, very flashy, good way to show off what a plug-in is capable of. We like. Tell a friend.
Comments
its not listed in the plug in list. where is it - May 4, 2010 by [email protected]
Nice Dancers - Hey Guys!I got this working on Winamp 5.56.1. Remove watever winamp you have now.2. Install Winamp 2.5e (http://www.oldapps.com/winamp.php)3. Install MPeg Dancer3a. Run Winamp 2.5e just to enable and check that it's playing the Vis.4. Uninstall Winamp.5. Install the latest Winamp 5.566. Run WinampOr maybe I just wasted my time and it actually works on Winamp 5.56 :p - October 14, 2009 by cheekychino
don't work - don't work - September 14, 2006 by Hammer Sword
Kiddie's Delight - This plug-in is most famous with all my grandchildren. They never get tired of switching characters. Many thanks to the author. Gramps - March 10, 2006 by Wolfgang Pflaum
Awesome! - Ive been looking for this plug in for ages, I had it years ago and it was awesome! Now can someone tell me where to get the 2.5 version of winamp so I can install this plugin :) - September 4, 2005 by Chad Pye
It looks good here, but... - I downloaded it, installed it, and... Nothing. It's not listed in the plug-in section; the only thing available from the Start/Programs menu is a config, help, & uninstall option. Read the help file, and it wasn't any. No install errors, nothing in any error log, and the config file didn't help with any clues. So how is it supposed to function? WinXP Home SP2 WinAMP 508E Pro P4 3GHz / 768Mb DDR PC2100 / 160Gb HD / ATI Radeon 9700 64Mb DDR / SB Live! It's not like I don't have the horsepower to make it work, so what gives? - April 26, 2005 by Shadow Systems
I need help!! - I can download this.But whenever I try to install it, it doesn't load. I check the process and it's going. But it NEVER goes. I've tried over and over. PLease help me anyone!! - September 21, 2004 by Ray Ehlers
its damn bull***t - rebuild the installer pls - July 27, 2003 by Mike Sex
sas - Fasza. Just the "HDD is full" is not so true. - April 16, 2003 by Tamas Szabo
works fine - using winamp v2.72 on a P4 2.ghz 512ram, geforce 4, winxp and it works fine. Dance moves are a bit min. smooth dancing. actually in time with the beat other than that it works lekker. - October 13, 2002 by mike worm
MEM probs - im getting the same memory problem where it says i dont have enough to run it....heh...fix a bug..dont be like microsoft. - May 7, 2002 by Emily Voelker
Really, really, really excellent - here's your personnal dance teacher.....wow ! you just have to remember one thing : you have to downgrade your winamp (worked for me with version 2.5) before installing this plug-in, or it will tell you 'not enough free space', then, you can upgrade to latest version of winamp, and enjoy... - January 3, 2002 by florian nairolf
Do what now??? - what this about downgrading? it worked fine on my 2.7 something-or-other winamp... its pretty good though.. - November 3, 2001 by Eoin Mcloughlin
Plenty Of Space Now - The Plugin is Fixed AND AMAZING Jamin Collin was talkin about the new free space checker well ive done it. It now picks up hard drives up to 100gig so if you need it E:Mail Me [email protected] It Works on every Version of winamp too including the Beta3 See Ya - October 18, 2001 by Robert Humble
150 meg free--->> NOT ENF SPACE - Well, i've got about 150 Meg free of diskspace, so no negative space number to return. Still it's giving the error Not enough disk-space. I'dont want to instaal version 2.5 of WinAmp to resolve this problem. By the way i've got version 2.77 of WinAmp. So tell me how can i fix this problem? - October 5, 2001 by Leen Westdijk
Retrograde - The plug-in itself is brilliant; It's got good options and it looks great, but having to downgrade WinAmp to install it (you can upgrade again once it's there) is a pain. If you can downgrade to 2.5 and then back up to the current version without a hassle, get it. Otherwise, leave it alone. - August 31, 2001 by Seven Three
FIXED NOT ENOUGH FREE SPACE ERROR! - hi all, Seeing how the author nor anyone else was taking on this problem I decided to take a look at it myself. The problem with the install has to do with the version of Winamp you have. If you DL (or use one of your old copies) version 2.5 of winamp and install it first( I think u have too uninstall winamp first.) Then install MpegDancer. Now upgrade your winamp to the lastest version. You will be able to check out this plugin. The installer is looking for version 2.5 not 2.5 or >(greater.) well Thats ALL! check it out! - August 25, 2001 by killer death
Not Enough Space = uneducated users - You folks that are getting the not enough space are actually running into a bug that is the fault of MS and it's Windows operating system, not that author of this plugin. You see, your OS has a bug where when asked how much space is left on a drive that has over 2 gigs free it returns a negative number. This is due to the variables used to track free space. There's little to nothing that the author of this plugin can do to correct this short of writing an entirely new free space checking routine, which he shouldn't have to do. - August 10, 2001 by Jamin Collin
I have an Idea - OK, there seem to be some people who are able to install this plugin. So if you can, PLEASE CONTACT ME! I'm sure several people would appreciate it if someone would distribute a .zip version of this plugin, and skip the buggy install file, and I would be glad to do it, if I could get the actual files. - August 3, 2001 by Aalam son of Glenn
Like every other person, not enuff space..... - Ok, i got a 30gb hard drive with 20gb free. It says i dont have enuff hdd space.... like everyone else... im PISSED off... my old p2 350mhz ran it really good. i LOVED this program... but now i cant run it like everyone else... FIX IT UP Mike Devincenzi !!! :) - July 10, 2001 by ben f
What are u all complaining about? - The program installed fine for me, not 1 glitch, none, no where. It runs great to. Maybe you all have Virii on your boxes;) - July 7, 2001 by Ryan Craig
it won't install ? - it says that i don't have enough free hard drive space. WTF ? - July 2, 2001 by daniel higham
Kewl! - This is a really tite plugin! - June 26, 2001 by Jack Harrison
dumb - i cant even install it...says i dont have enough disk space (even though i have plenty of gigs free) - June 23, 2001 by Kristen B
a BIG bug - I have over 20 gig available on all 3 hard drives, and it tells me theres not enough room, and to free up more...Whats more, when you exit out of setup, the program stays running in memory.. - June 23, 2001 by Bo mikkelsen
Mpeg Dancer - !!!!!! Can the author please fix the installation. I had a previous version running and it was great !!. This version fails to install and witnessed by the numberous comments. shame really - it IS GOOD - June 8, 2001 by John Hamilton
Installation on this sucks - When u install the MPeg Dancer, the installation program says "not enough disk space" when there is plenty of space available. I give this cheap piece of crap a "0" rating for this, since u can't even use it. - May 27, 2001 by p h
It often helps when it WORKS!!! - If 18 gigs isn't enough, Mike should slap himself on the head and remake this potentially great plugin. If it IS more than 18 gigs, very good compression to fit it into a 5 mb file. Apparently it says you have to have WinAmp V2.5, and apparently newer isn't coo. I WANT DANCERS, DAMMIT! - May 26, 2001 by Rob Varga
Install Problem - OK, I HAVE A 30GB HARDRIVE AND SO FAR I HAVE ONLY USED 6 GIGS. AND WHEN I TRIED TO INSTALL THIS IT TELLS ME I DONT HAVE ENOUGH SPACE, PARDON MY FRENCH BUT, WTF!!! - May 26, 2001 by Johnny No Name
Yeah, at first..but.... - i remembered downloading it in `99 with 2.5Gb of HD that i've got..well about 800Mb left anyway..and it was running like wayy too cool!!Impressive..then in 2001 i bought a 50GB HD! brand new& all and tried to install it but..what gives??..it sez..i'm out of space????...Craps!!...Fix the bugs mann!! i know u cann!! - May 22, 2001 by mawi bsr
Don't waste your time. - Okay so 50 gigs free HDD is not enough? What does it take a terabyte? I had to free up space to install, well I freed up 4.9 meg by deleting "MPegDancer_1.2.1.exe" and to my surprise it ran just like it did before I downloaded it. which was not at all. You would think that the author would fix this thing based on the number of like gripes. So Mike and WinAmp take this thing off the download page or at least fix thie buggy-I-need-more-room program ... Save your download time people and don't waste your time or this non-fuctioning "thing". - May 18, 2001 by D M
BUGGY BUGGY - I myself have well over 5gig available on all four partitions of my hard drive, and it tells me theres not enough room, and to free up more...Whats more, when you exit out of setup, the program stays running in memory...BUGGY CRAP! - May 8, 2001 by Dwain Moody
hmmmmm, don't go - I've got 18gb free on my Hdd, and i'm 3d accelerated yet it tells me that there's not enough room on my hard drive for the plug-in - WHAT'S UP WITH THAT????? - May 4, 2001 by nick king
Umm... - Unless the program requires more than 21 gig of free space... It seems I don't have enough free space on my hard drive... Never seen a 21 gig plugin - April 23, 2001 by Anthony Williams
Impressive - MPeg Dancer is probably the best dancing plug-in for Winamp. Its technical quality is really good and the visual effect is stunning, especially fullscreen. - April 3, 2001 by Twilight Seer