>
Visualizations

>
Visualizations
Morphyre Visualizer
An animated, music-reactive 3d visualization system with thousands of unique scenes
An animated, music-reactive 3d visualization system with thousands of unique scenes
Morphyre is a brand new Visualizations System made by real enthusiasts. Morphyre's fusion of imaginative visuals and sound enhances and transforms the experience of listening to music on individual computers. Every Morphyre scene moves in time with your music, assessing both tempo and volume. The majority of scenes integrate an animated 3D form with a flowing patterned or reiterative background through the use of shadows and warping effects. Other scenes include tunnels, fractals, animated blocks and sketches. Every single background/foreground combination has been carefully selected for its aesthetic effect. Morphyre requires an OpenGL-2.0 capable video card in order to run.
Download visualization
| | | |
| --- | --- | --- |
| October 2, 2009 by gw | 566162 downloads | |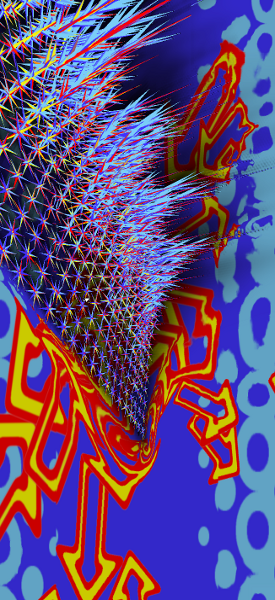 Staff review
A lovely new visualizations that
There is a huge combination of scenes here each with there own style. It seems to look different each time I view it.There is a lot of detail in the scenes and seems to combine one of the authors previous works R4 with more Milkdrop style scenes thus creating a nice blend of abstract 2D style with 3D environments. Definitely recommended here.As it is a modern 3D visualization so it needs a fairly modern graphics card but that seems the only small negative point.
Comments
nice. - December 31, 2010 by [email protected]
visualisasi yang sangat bagus, memukau sekali. - August 3, 2010 by kivandanu
Looks pretty impressive, but it gives you no control options, no second screen... nothing! - February 13, 2010 by EviL FazZ
thks! - December 1, 2009 by marioleveille
Love it - One of the better visualisers. - October 12, 2009 by stuccocontractor
Love it! - This is a v cool new visualizer - there are so many different scenes & colours. Great for parties! - October 3, 2009 by Maz