>
Visualizations

>
AVS Presets
i n s t a l l a t i o n s
20 experimental presets
20 experimental presets
i combined the packages installations 1 and 2, which i previously submitted to deviantart.com, an overall of now 20 presets. all of them are based on the same dynamic movement. the idea behind those were not ultimate response to music, but jsut the created emotion. each preset has its own flavor and more or less differs only by the movement from each other.
Download visualization
| | | |
| --- | --- | --- |
| February 8, 2002 by A Guy called Yathosho | 17862 downloads | |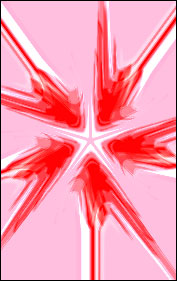 Staff review
Quality AVS
This is definitely a collection to download.... very nice patterns and movement here. Lots of variety is achieved within the use of the same dynamic movement formula. Smooth and stylish all the way through.
Comments
Yes, they are... - ...nuts! Some people just don't understand. But now this great pack it's in place again. BTW, where is "installations 2"? - May 25, 2002 by joaquim jardim
no. sorry - I expected more. It sux. It's alright at first, but they all look the same. U want good ones ? Email me at [email protected] Thas all I have to say. Dont make anymore please. - April 14, 2002 by Damian Brac
Sticky, Abstract Goo....cool! - Definity worth downloading. There are some excellently weird presets here, and if you have a slow system you have to check these out. Peace Zen-X - February 9, 2002 by Zen-X (Liam McLaughlin)
Great Presets - Very different experiment presets. I give you major credit for originality, but I don't feel these are quite up to par with the other packs (Full Circle, exersize du style, etc) released by Tetsuo Plastic. Still worth 4 stars by itself though. - February 9, 2002 by Chris Skuller (Solamon)