>
Visualizations

>
Visualizations
HeHo Particles Plugin
Featured Plugin.
Featured Plugin.
Works good on tnt/geforce 3D card family. HeHo Particles Plugin v0.2This is a Winamp Visualisation Plugin made with OpenGL, the particles are synchronized with music ;-). Please help me to find bugs, it is my first Winamp plugin .
Download visualization
| | | |
| --- | --- | --- |
| February 1, 2003 by Kevin LEVRON | 273427 downloads | |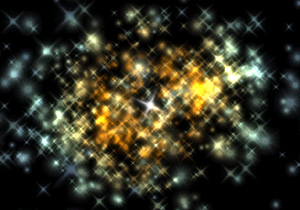 Staff review
3d particle visual goodness
This is a nice 3d plug-in featuring some very shiny and sparkly particles. Configuration options enable you to zoom in and out, rotate, and change presets. Everything here is particle based tho...so it tends to get a little repetitive...it would be nice to incorporate some different shapes and efx.
Comments
Try with Shutter Glasses - Go outer Space with Shutter Glasses !!! - March 19, 2004 by Oliver Falkenberg
FIRST PLUGIN?! - THIS IS YOUR FIRST PLUGIN?! WWOOOOWWW!!! You make some more! You good man! Like you! *giggle* Yeah, so, you've been told - make some more pretty things - that is a damn fine first plugin! - February 25, 2003 by Toto Lord
kewl - looks kewl...there could be a bit more solor, tho :\ - July 20, 2002 by [CBTK+STTK]Hullo AKA CrowbarTK Hullo
The Shiznik - This has to be the best plugin that I have ever downloaded that was under 150 kbs. It is a MUST DOWNLOAD!!! - June 3, 2002 by Eddy Vlad
Was good once I changed it :) - Its a great visual, only probably was that it defaulted to an extremely low resolution, and since I was on my new computer, I wanted the MAX! Luckily enough, in lieu of a config to alter that, they tell you the INI file to edit, so I could change my res to 1600x1200, which made the plugin look great! :) - March 15, 2002 by Rob Maglione
GREAT STUFF HERE - this is very cool...i am a big fan of particle effects though. only complaint needs th be more custimizable...add more particles or something, its just not enugh particles on "bassy" songs - December 23, 2001 by orion smith
wow! - this is a great "fire-work" plig in!! sweett!! download!!! - November 8, 2001 by r kuijsters
GOOD - FOLLOWS BEAT VERY GOOD.NICE IDEA.GOOD JOB. - November 1, 2001 by JOSE MUNOZ
heho - this thing is great but it is bugged ! - October 3, 2001 by Titanium man Titanium man
open gl error - Hi. I wish i could say something great about this pluging but i cannot get the damm thing running! I get a "ERROR: Cannot Activate The OpenGL Rendering Context" . My card is a voodoo 3. Hope that helps with your bug searching. Sof145! - September 21, 2001 by SOF 145
It might be good... - I can't say whether I like this or not, because it takes more CPU power than my little 166 can muster. Those of you with low-end PCs, don't even try. - September 19, 2001 by Archai Valkryn
Very Good - This is a great visual plug-in. - September 17, 2001 by Darren Kephart
Cool - You need an OpenGL supporting Graphic, but who hasn't one in these days! COOL! - September 7, 2001 by Christoph Hottenroth
sweet - all over a sweet small visualisation. every particle needs its own rotation to make it look less static. - September 4, 2001 by oliver meis
its ok - i havent downloaded it yep but looks ok - September 3, 2001 by i am bob indeed
Absolute Serenity... - This plugin is absolutely breathtaking with any genre of music, but if you are into relaxing music like Enya, then it is definitely a must have!... I have not opened another plugin since I downloaded it! Bravo Kevin!!!!! - September 3, 2001 by Danielle H
Not to bad - I like the control features and how smooth it runs on my machine. I have a slower pc so it is getting increasingly harder and harder to find good smooth graphics to run. Decent plug in though. - September 2, 2001 by Jonathan Randolph
AMAZING Plugin!! - This is the best plug-in i have seen yet! - August 28, 2001 by Kevin Bond
Wow! very refreshing - Great plugin. Finaly something new. - August 27, 2001 by Edwin De Boer
good and bad - It looks awesome, but it doesn't seem to move with the music very much - August 27, 2001 by David Musser
Nice - It looks cool and I would definetly recomend downloading it but it eventually gets really repetative. - August 20, 2001 by Kevin Ohlin
nice, but bored after 2 minutes - ... - August 19, 2001 by Nikias Klohr
Cosmic Fireworks! - I've just spent 30 minutes watching HeHo. Give it time to "warm-up" and it's like experiencing a cosmic firework display. I highly recommend downloading this little Pearl. - August 10, 2001 by John Locker
particles plugin - This is a great addition for your plugin collection. Super colors and beat detection. It gets better and better, everytime you fire it up. Download this gem you wont be sorry. Besides what have you got to lose. Give it a look, I hghly recommend it. I guess you can tell I like it huh. Great job Kevin, I will certainly look for more from you. - August 10, 2001 by David Randol