>
Visualizations

>
AVS Presets
full circle remixes
Featured AVS Preset, August 8, 2002.
Featured AVS Preset, August 8, 2002.
40 new remixes. almost six months after the release of the original, the full circle returns with a setup of 40 remixes.having compiled a couple of remixes before, i decided to make it a full-range package. beside 20 new interpretations by myself, artists such as zen-x, skupers, duo, degnic and avs-ike remixed another 20 presets.the newly configured installer should make it very easy to setup these, unless you don't have the latest version of AVS running (get it with the latest winamp).
Download visualization
| | | |
| --- | --- | --- |
| November 30, 2003 by A Guy called Yathosho | 49946 downloads | |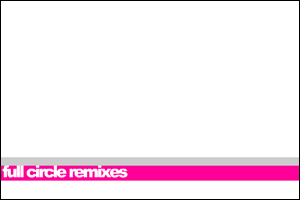 Staff review
These will put a large smile on your face
40 top notch remixes arranged into two packs. The first pack has 20 remixes by Yathosho himself; and the second contains reworkings by AVS wizards such as Zen X, duo, S Kupers, degnic, and avs-ike. Both collections will have you entranced in no time; all smooth top shelf here. Downright hypnotic. From the flash intro on thru all the presets themselves, this collection resonates with class. Essential treats for the eyes.
Comments
Go To Heaven !!! - I think this may be my fav pack from the Master. The remixes are fantastics, i only complain about how the artist choose his colaborators, there's one that didn't deserve to be part of the team, but who am i to go against the Master's choice? Anyway, i can't stop watching this pack! - August 4, 2002 by joaquim jardim
Totaly Amazing !!!! - this is one of the best packs i've already seen. 5 stars !!! - July 30, 2002 by Jose A. Martin