>
Visualizations

>
AVS Presets
exercises du style
12 exercises of what i call stylish
12 exercises of what i call stylish
with exercises du style you'll find my third pack of presets after the two since then packs. again you get previously released presets, aswell as yet unseen ones. the startup makes delirium, the summit of my magma-series, a thick liquid preset based on beat-detective movements. the yet unreleased 1972 is an improved version of 1970, a hommage to verner panton and his fantastic furniture-designs and room-studies. smooth operator and musterprozess mark my experiments with itself turning presets, in which metropolis and beyond also fit in, although being more cubistic orientated. homogenic (part one) and metamorphosis are both remixes, the first one is based on one of avs-king's presets, the second on one an el-vis preset. furthermore you will find three remixes done by el-vis. pay special attention to his sexy mathmos reinterpretation, the original of this eclectic preset is also included. i'm sure you will have a lot of fun looking at this collection of presets, enjoy!
Download visualization
| | | |
| --- | --- | --- |
| September 10, 2001 by A Guy called Yathosho | 143833 downloads | |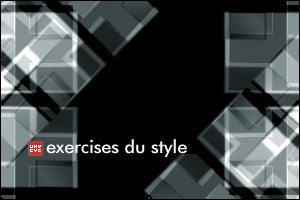 Staff review
Definitely download these presets
Great collection of highly stylish visuals... I've said it before, and must say so againl... dynamic movement has really made a good thing a lot better... as exemplified nicely here. These presets keep the eyes interested.
Comments
nothing new - The presets aren't that bad, but there's nothing that hasn't been done before and better. The pack's a bit too small too. - September 29, 2005 by Bob Sinclar
cz - tv serial - April 22, 2005 by John Novak
Four Stars - First off, Janne Manne, shut up. Shut up or get out. After that brief introduction, I'd like to present my review of this pack of presets. I think that most of these presets have nice fluid motion to them, and they have good movement. The one thing I would add to this pack is a bit more variety, because I see a couple repetitious presets. Other than that, the colors are great, the patterns work well together, and they are all "Fitting". I'm looking forward to the next pack. - February 5, 2002 by Aaron Coffey
Good, but not Great - Don't get me wrong, this is good work but I feel that there's a little something missing in terms of content and variation. Most of the presets look the same, I NEED VARIETY!!!!!! - September 12, 2001 by t e
styles ! - this is what i call styles too, word up for this work full of fresh ideas and outstanding fx compared to the common presets you usually find here. nuff said. go and leech this or be square, peace! - September 11, 2001 by niq to
woopie - Now thats a killer-a man that knows a lot about avs with the help EL's DMs...it turns out to be a great duo. - September 11, 2001 by JaY FaTBoY