>
Visualizations

>
AVS Presets
Desibel 2
Something what you don't want to miss
Something what you don't want to miss
Desibel has now even more complicated presets than the first version had. Lots of 3d, lense & alpha blend usage to bring something new to your eyes. Hope you like it...
Download visualization
| | | |
| --- | --- | --- |
| May 20, 2002 by Janne Kayhko | 11523 downloads | |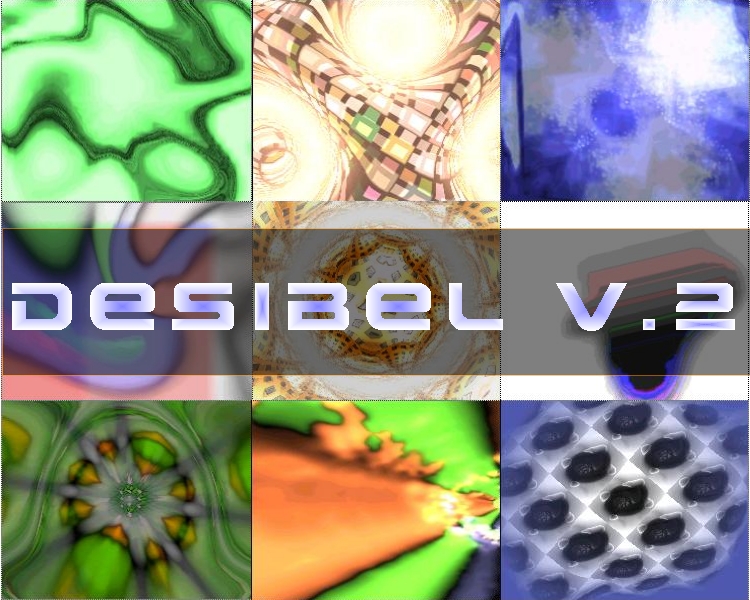 Staff review
Extremely nice presets here
Definitely grab this pack... well worth checking out. The quality level is kept on high throughout this collection... variety, smooth styles, originality, and descriptive comments included to shed insight on the visuals themselves. 'Visual Lake' is one of my personal favorites... every one of these is worth checking out tho.... good stuff.
Comments
Nice pack Janne! - nice pack Janne! Gongratulations of the 4,5 star rating! really worth of it or more :) - May 30, 2002 by AvSM (Antti Ahokas)
Janne's Greatest Presets! - Congrats, Janne! I just can't stop watching your new and greatest presets. I hope the public take it to a higher rating, at least, with 4.5 stars. Yes, we did it!!!! Really Great! - May 22, 2002 by reynaldo paes
Better And Better! - Desibel 1 was such a great pack, and the number 2 is still more amazing. Love it! - May 21, 2002 by beth matos
Art & Emotion! - Inside this pack you'll find everything you need to satisfy your eyes and mind. Great techinique + deep feeling in one of the greatest pack I've already seen! - May 20, 2002 by joaquim jardim