>
Visualizations

>
Visualizations
CLIMAX 1.1
Featured Plugin.
Featured Plugin.
Do YOU think you know what a real CLIMAX is? Are you Sure ? ... If you like Geiss and G-Force, this plugin is a MUST HAVE one! GET IT and make the LAMA rock as never before !!Visit http://www.stnd.de for updates.
Download visualization
| | | |
| --- | --- | --- |
| February 1, 2003 by Sergej M�ller | 1821951 downloads | |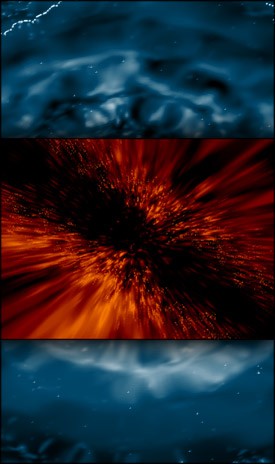 Staff review
DOWNLOAD NOW!
The boys at www.stnd.de JUST RULE. And we Love them all! c-
Comments
Have'nt seen it yet. - But you have a bad addy for any kind of updates. - October 21, 2007 by Terry Glaspie
Asyncronous! - Just eye candy but it does not sync with the music. - May 16, 2005 by Pablo Perez
Climax - Excellent stuff! i recommend using a cool font for song titles, and setting it to a very large font. it draws the title coool in the top of the vis screen. Seems to be smoother than any other plugins (im running it at 1024x768) id give it 10* if there was the option! - February 4, 2005 by Mark Thompson
Nuff Said - It ain't milk drop, that's for sure ;) - May 29, 2004 by Mike Hemmerling
Friggin- Stupendous! - I actually resized my window so that I could enjoy climax 1.1 while I surf!!! It is awesome, the beat detection is on the dime! Slight lag between visuals but overall, this is one of about two vizzies that I adore. Good job my foreign friend. - February 4, 2004 by Anna White
mmmm .. smooooth - This plugin is very smooth running. Has some very niceefects and loads of pwetty colours :) The only down side is when it changes between visualisations, its a bit laggy, but other then that it runs like a dream. Great work! - December 23, 2003 by teh HaTcHeT HaTcHeT
W0ah! - Amazin!!! A must download!!! - December 13, 2003 by Stephen Jones
Cool - This kicks ass. - September 21, 2003 by Sean Kelly
climax 1.1 - great - July 16, 2003 by fernando santos
Not that good.... - I only want to say that this is a good plug-in but the transitions betwen the presets sucks... try MilkDrop (Geiss RULES!!!) - April 27, 2003 by Rodrigo Casta?eda
Why is it so special? - I do not understand the high ratings. I never use this plug-in - there are better ones out there! It's very beautiful, but not fascinating. I'll rather call it a little boring. - April 24, 2003 by Helge Larsen
great fullscreen - This is the best fullscreen visualization I've seen yet. Others alow down my computer, or look really cheap. I have a great video card and Direct X 9, and this one is the best-running one I've seen yet. - February 6, 2003 by kalika mata
Great for lower end PC's - This is a fairly good looking visual plugin, has a nice range of visual presets and is about the most stunning set of visuals that will run on my 350mhz :) - January 25, 2003 by Michael Dawson
COOL - THIS BITES - October 6, 2002 by raul uusmagi
RADICAL!!!!!! - it's probably the best plugin ive downloaded so far!!!!!! - July 22, 2002 by ashley o'flynn
The only one you need - This is the best visualization plugin, no kidding. Other plugins might have a more stunning look, but this plugin has the most effects and it runs great on slower computers. - July 1, 2002 by Brent Lee
This IS The Best!!!!! - This visual is awesome. I have been searching for days for a good visual, well I am searching no more. This has fantastic effects, keypad operation of effects, great colors, and it is the only one I have found that is actually in synch with the music. You Gotta Have This One.......... - June 14, 2002 by Tom M
Geeeze guys this is good... - The fullscreen mode is surprisingly stable, and i like how you can change your framerate, looking foward to more from ya. - June 10, 2002 by Fabian Reiff
Pura Chideza - No mamen....una verga de Plugin. Lo mismo que cuando te metes una tacha y te coges a tu vieja....NO MAMEN....UNA VERGA PELUDA. - June 9, 2002 by Joe Balough
Impressed - Dude, this is awesome. I'd love to see more plug-ins posted on winamp.com from you! - May 27, 2002 by Ashley Robinson
hitting the middle - Its not the best visualization, but it is pretty sweet. Its easy to work with and configure, keeps good timing, and looks nice. don't sweat it if you don't want to dl it, but if want something new that is pretty decent, I suggest downloading it. - May 4, 2002 by Jan Michael
WOW ! - Impressiv ! lucky me i was sitted i would have fall... damn good job guys... - April 2, 2002 by Belgarath jm
BORING!!!!!!!! - These are the boringest visuals i've ever seen, there is NO varity. Not even worth downloading. - March 15, 2002 by Jill Nicholson
Great Job!!! - I was impressed with this program. It's one of the better plug-ins I have seen. Great work on the effects. - February 28, 2002 by Steve Camelo
Hello - Yo!!! - February 28, 2002 by Alex Nishtoot
Hottt - This is sooooo Hottt . It is mindblowing! - February 25, 2002 by Jack H
REALLY COOL!! AWESOME ! - This is some fine peace a shit man. Man this is Awesom! Superkewl you really gonna like this one! - February 24, 2002 by Luke Veerman
Really Good - I really like this, but the only thing i didn't like was that yuo can tell when it is about to change, because it pauses slightly.... others do this too, and well.. it always gets on my nerves.. i guess it coudl stand to be a bit smoother, but over all it rocks - February 23, 2002 by Emily Scott
Amazing - How do you make something this nice! It's the best I've seen...EVER!!! Exeptional!!! Make more...more...MORE!!! - February 22, 2002 by Trent McNitt
Really KEWL!! - If you like Geiss, you'll really like this, too!! Fine work. - February 20, 2002 by Lou Frost
Awsome!!! - Very Sweet Visualization Plugin! One of the best I have seen in a while! Well Worth The Download, 5 Stars for this one!!! - February 16, 2002 by Brandon Kramer
Blasted Eye Beamers... - This is one of the sweetest viz's I've every seen. Very great work on this plugin. - February 15, 2002 by gage seven
Great! - This is definately one plugin in the same genre as whitecap, tripex, giess, that actually does out do the competition. I only had one minor upset from it... There is definately a lack of transition or buffering if you will between it's presets... Kind of like lag on an online game. But it's strictly a visual thing, though much much greater than the rest. Has great potential to be even better. - February 14, 2002 by Michael Smith
A True Climax! - After experiencing sex with different women, I thought I had experienced many great climaxes. But this greatest climax ever! Great work! - February 6, 2002 by Larry P
hmmmm...... - it's ok - February 5, 2002 by bhel 003
not bad - It was pretty good, but the change between effects could be a little less choppy - February 2, 2002 by David Lamarre
leaves some cpu time - a nice looking thing that does not eat all the cpu time. try it out - January 22, 2002 by Amanjit Gill
Looks interesting, but... - When I tried to download this, everything appeared except the .exe file. I couldn't install it! Besides that, the read me file told me to press STRG-K in order to start it, after installation. What the heck is that? 0 stars for no joy. - January 9, 2002 by yume kumo
nice - I like to resize it to a slice of my desktop sitting next to everything else - January 7, 2002 by Jamie Kitson
AWSOME!!!! - This is a fukin awsome skin. I love the way you kan make it do things yourself like change from this colour to that with the push of a button!!!!!(p) this is an awsome skin & i recomend download!!!! - November 28, 2001 by sod jones
It doesn't go eth the MUSIC! - IT SUX!!!!!!!!!!!!! - November 25, 2001 by Kasra Khalilifar
Wow! - *drool* very nice! - November 15, 2001 by Derek M.
WOW - That's all I can say is "WOW." This is unlike any other Visualizer plugin I have seen. This runs so great on my PII 350 Mhz 64 MB ram...I love it, great work... - November 9, 2001 by Andrew Taylor
Looks like somethin u really wana have... - but..It doesn't seem to wanna co-operate w/ Windows 98. or is there somethin I'm doin wrong.... - November 5, 2001 by Ernest Vujevich
WOW. - If I could, I'd give this a rating of at least 8 stars!!! It's right up there with Geiss! Sweet visuals, spiffy colours... but it's not as smooth (on my computer) in full-screen mode, and there's a short delay when switching draw modes. But still... this is a must-get!!! - October 20, 2001 by Sankata Makotono
This is the best plugin ! - Yes, thats right, this is really really good plugin. Its nice, easy to use, and has lots of presets. Also you can create your own presets with incredibly beautiful pallets. But the best part of this plugin is this that it uses strangly a very small part of your memory! - October 1, 2001 by mark mark
sweet - This looks exactly like g-force like exactly but the customization pages are great! I like the way it actively changes when you select something in there. Nice improvement over g-force. - September 23, 2001 by Visual Impressions
excellent!!!! - I need file or MMX version because I can?t run AVS and no see mines plug-ins.... please thelme... waht I? whanna do??? feer (please in spanish) gracias...!!!! PD1: quiero ver mis plug-ins y me manda el error de que no tengo el archivo MMX dice: NO MMX SUPPORT FOUND- CANNOT RUN AVS - GET THE NON-MMX VERSION... - September 19, 2001 by feer feer
??????????BEST ONE!!!!!!!!! - AWESOME!!!! INCREDIBLE!!! Ive tested every eache one of the vis plug-ins on my machine(a pII with 32 ram and windows ME)and it worked exactly as i wanted to work it doesnt get skipping images or overloaded CPU, is great!! by including also da grafics!! - August 26, 2001 by Sebasti�n Holzapfel
!!!!!!!!!!!!!!!!!!!!AWESOME!!!!!!!!!!!!!!!!!!!! - This is a very very very very very awesome plugin Keep up the good work - August 22, 2001 by Andrew Ferguson
The Best (unless your too high) - The spinning can get you dizzy but this is the only set back. It is by far the best and my only used! - August 12, 2001 by Shawn Hanson
Hypnotic - Very effective and variant on the beat of the music... nice color schemes too... - August 10, 2001 by billy don buckskin
"Climax" works, but can we say "Orgasmic"? - Wonderful plug-in. It is good 'windowed' and 'full screen'. Get it. - July 24, 2001 by Jay Moore
The Best Yet! - The best Full Screen Vis I have seen yet! This is better than Geiss in my eyes - I'm looking forward to 2.0! - July 13, 2001 by DJ Gerber
Better then sex - this is the most amazing plugin i have ever seen... it runs so damn fast on my 19 inch moniter... better then TV ... almost better then sex as for Geiss... i wasent impressed... this impressed me - July 9, 2001 by Doug Graham
KICK A$$ - I love this plug in..Can't wait for others - July 8, 2001 by Orgazmo Ray
youll be wypin the drool of your face! - Excellent quality! every bit as good as Geiss! You need this one. - July 7, 2001 by bogus mail
Terrific! - I just love those terrific interstellar scenes. - June 22, 2001 by Lucien Wang
it's ok - its a little hard hope to under stand how to use it - June 21, 2001 by justin peterson
CLIMAX 1.1 - Is very good!!!!1 - June 13, 2001 by Flavio Palacios
Kick ass! - This is awsome because it goes good with music like Crono Cross opening music that you can get at my own site. At http://www.geocities.com/adam_hezina/Home.html This plug-in kicks a**!!! - June 8, 2001 by Adam Hezina
What Else Can I Say ! - This is one of the best plugin I have ever downloaded. The presets seem to turn it into totally different plugins! Easy interface with lots of customizable options make it a kick 'ass plugin. - June 2, 2001 by Samwan Bin Rob
does it really need a Title??? - Wow! This one is really cool!! - March 31, 2001 by Jeff Yamaguth