>
Skins

>
Entertainment
The ATL Winamp5 Skin
Get your Bling on!
Get your Bling on!
The ATL Winamp 5 skin helps tells the story of four teens coming of age in a working class Atlanta neighborhood where hip-hop music and roller skating rule. As the group prepares for life after high school, challenges on and off the rink bring about turning points in each of their lives. The film is loosely based on Dallas Austin and Tionne Watkins experiences growing up in Atlanta and hanging out at a local skating rink called Jellybeans. See the film ?ATL? only in theatres March 31st. Download it now and see it spin!
Download skin
| | | |
| --- | --- | --- |
| March 15, 2006 by ATL Movie | 506875 downloads | |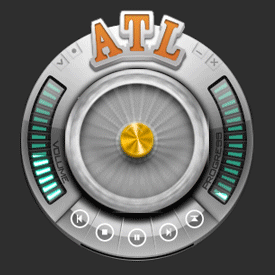 Staff review
Smooth skin with a sweet atlanta sunrise. Don't miss the photo gallery.
Comments
Spinners! - So cool! Love the photo gallery too. Way to go. Excited for ATL in HIZZZZZLE :) - March 23, 2006 by Bobby Field
Nice and creative..... - Nice and creative skin i guess.The colour of the skin is suit with the player.. - March 22, 2006 by abang awie
Awsome! - i think it's the most sophisticated winamp skin, i've had such skin, since i've been usin' winamp. so i give it dam 10 star! - March 17, 2006 by alifarid raza