>
Skins

>
Games
Nintendo
Boogie with Mario
Boogie with Mario
This is a game skin both in theme and design. There are many hidden mini-skins (and buttons) to be found, but you must explore the skin entirely to find them all. If you get stuck, I did add a Cheater Menu to help you find your way. There should be a little something within to suit just about every mood and taste. Have fun.
Download skin
| | | |
| --- | --- | --- |
| August 10, 2006 by Darkwing Skinz | 280694 downloads | |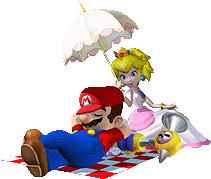 Staff review
What's this I see....
Mario comes to a Winamp near you, in a fully skinned, fully animated laugh a minute skin, there is so much to see and do on this skin, lot's of little hidden features, don't be a wuss and use the cheat menu like I did, click away and find them all. Great work....
Comments
I dont think that skins are working on v. 6.0.1 :S - March 1, 2011 by Ian van Heeren
BEST SKIN . Aamazing creativity and fun every single time when trying to find the controls.. especially tricky "close winamp" option that throws me off..every single time.. ha ha hai think i will be using this skin for a very lonnnng time.... - November 16, 2009 by Rob
cool - i like it - April 17, 2009 by Luba Novikova
1 UP FROM AWESOME - This skin is just... well, awesome. It's so much fun to explore, you almost pay more attention to finding out the little secrets than than the music. The visuals are fantastic quality, too. Great job. - November 2, 2007 by Cat Xia
totally in my top - 5! - Awesome skin!!!!!! It has a beautiful design and sooo many hidden buttons..... I can't get tired of it, definitely a must - have for Mario Fans. - June 4, 2007 by Adriana Becerra
****!! - a definite must-have!! :D this skin is incredibly fun and quite eye-pleasing!! i was pleasantly surprised at all the neat features!! (and its overall cuteness!!) its very original and doesn't look like a winamp player at all-thats how well designed/original it is!! hover over the diff characters and areas and click to make it do cool stuff :D i haven't even fully explored it yet and have no intention of using the cheat menu just because its so fun exploring the skin to see what each thing will do!! - May 12, 2007 by eiko chu
Interesting skin! - This skin is very well made, and def worth a look. However, it is incredibly infuriating! Had me clicking around like crazy, and I got so deep that not even the cheater menu could help me! I am running my screen at 1280 by 1024, so maybe that accounts for everything being so damn tiny (making the buttons even harder to find!) This skin is worth a play, and I'm sure it could be fun if you got used to it, but I have to say in my opinion it's not very good for actually listening to music... Have a laugh, download it, but expect to be sitting at your computer for a good few mins getting more annoyed by the minute... - January 29, 2007 by Simon Edwards
Its...Ok - The only problem I saw was switching back to another skin. It freezes winamp to the point where you have to open the skins manually just to got it to change the skin. Darkwing, you got something going here, if you can take care of theat problem it should be just fine. :) - December 16, 2006 by Brice Nowlin
OMG, this skin made me crazy. - Yeah, I am going to admit, I had to use the Cheater Menu because I got caught clicking every part of every character... and I only found four. This skin is adorable and very well-done. On a 1280x800 screen, the overall size is OK, but buttons are hard to find. Cute, cute, cute, but it drove me nuts. Worth a look for old-school Nintendo gamers. - November 25, 2006 by Jessica Tok
Its a me Mario! - Well i have to say that this skin is packed full of stuff that has me clicking away. lol ive tried for like 20 mins already and ive exited out of it like 18. lol its got Yoshi in it so i'm happy. its also got good graphics. it can be supported on a 32MB video card easily while running other games and playing music and having your msn windows live yahoo running and talking. good job for a good skin!!! - August 12, 2006 by Andrew Lofstrom