>
Skins

>
Cool Devices
Fossil 2002 III Anniversary Edition
10th Anniversary Edition
10th Anniversary Edition
Phew! Ten years after its initial release, I have reworked the entire skin just in time for the anniversary. On October 3rd, 1998 I uploaded the first version of the skin. It was created during my time as intern at Mercedes-Benz, the texture being created by my friend Gtz. In the last three days I redesigned the skin from scratch. The Fossil 2002 is a silver metal wristwatch with LED display made by Fossil, Inc. A while after I purchased the model in a store in Heidelberg, I learned that it resembles a watch from the 1970s, Pulsar from Seiko. There have been several models, one of them making a prominent appearance in a James Bond movie. Hope you like it!
Download skin
| | | |
| --- | --- | --- |
| November 18, 2008 by Jan Sott | 32475 downloads | |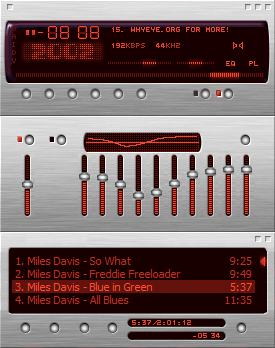 Staff review
Fossil 10th Anniversary Edition
After 10 years, this is a new edition of this classic one. Thanks for your submission!
Comments