>
Plugins

>
General
Winamp_to_QIP
Posts song information to QIP status
Posts song information to QIP status
When Winamp changes song, plugin puts song information in the QIP's text of status. (QIP is a ICQ-Client)

And everybody will know what are you listening now.

Can automaticly save/resotre status, set status to "Music", supports long statuses with QIP Build 7960,

in new version supports user's status formating.
Download plugin
| | | |
| --- | --- | --- |
| August 27, 2006 by Dark Raven | 35209 downloads | |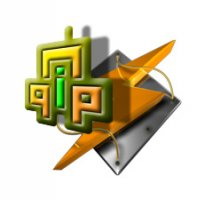 Staff review
Now playing spammer
This was untested with QIP but comes with a range of options to tweak what's shown to what you need and did not seem to cause any issues whilst installed.
Comments
...yes! - now i'm the real pro in using qip! - January 13, 2008 by Martin Richter
---
Trojan Horse ZLOB - Trojan Horse ZLOB - September 21, 2006 by Konstantin Polakov
---