>
Plugins

>
General
WinAmp SPL
This plugin is intended to provide independent default playlist for each user
This plugin is intended to provide independent default playlist for each user
(I suppose this plugin to work under Win9x, but i don't know people who have more than one user account under this OS's :) This is especially useful when some people use same PC and listen different music with WinAmp. In this case they need to have independent default
playlist or save their playlist every time they close WinAmp (and load it again when they start WinAmp).
Ver. 1.10 - Fixed autosave on system shutdown or user logoff.
Ver. 1.17 - Fixed autorestore problem on first run. Now plugin saves also skin setting too.
Download plugin
| | | |
| --- | --- | --- |
| January 18, 2003 by Maxim Dednev | 5151 downloads | |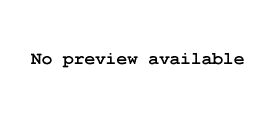 Staff review
Better playlist control.
Everybody can have their own playlist with this handy application.

The resumer appears to work well though the fader option can give a slight in output when Winamp is first started which was noticeable to be a bit annoying before the volume appeared to be set back to zero.
This is still good overall.
Comments
Cool ! - I'd like to have something like this for skins - April 20, 2003 by Hollow Populov
---