>
Plugins

>
Plugin Skins
Winamp Color Themes
Winamp Color Themes
Winamp Color Themes
This installer allows you to install plenty of different Color Themes created by Winamp forums users. It also allows to install Winamp Color Editor. Winamp Color Editor is a special tool that allows users to create their own Color Themes. Thanks to this it is very simple and easy to do.Installer contains:- Color Themes for Winamp Bento / Big Bento Skins- Color Themes for Winamp Modern Skin- Winamp 5 Color Editor There are 170 color themes for Winamp Modern skin and 117 color themes for Bento / Big Bento skins.
Download plugin
| | | |
| --- | --- | --- |
| October 30, 2011 by Pawel Porwisz | 51905 downloads | |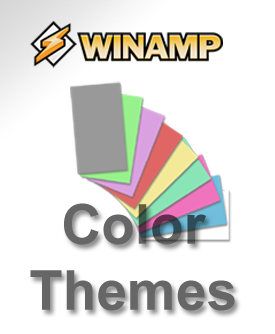 Staff review
More Colors Than You Can Dream Off
This is a well put together distribution of colorthemes other Winamp users have created for the Bento and Winamp Modern skins. Some of these may not be to your liking but it should be possible to find something that you like if you are a bit tired of the default colors.
Comments