>
Plugins

>
General
shoutcASP
SHOUTcast station Managment, flexible stable and extensible
SHOUTcast station Managment, flexible stable and extensible
Fed up of maintaining manual playlists for your station? Sick of SAM crashing out all the time? shoutcASP is the answer.

It's flexible, powerful and extensible. It allows you to manage your MP3's into multiple playback lists, and shuffle them according to your defined rules.

Also providing online requests and many many many other features.

(updated to 1.3a, small bug fixes, remote hosted request pages added)

Visit http://www.shoutcasp.co.uk for installation and configuration guides.
Download plugin
| | | |
| --- | --- | --- |
| February 28, 2001 by Michael Jervis | 168247 downloads | |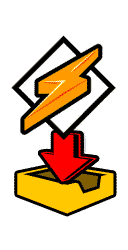 Staff review
shoutcASP
Very powerful and complete shoutcast station management tool. Allows for local and remote tracklist control. Also supports requests for web radio. Definitely an essential maintainence tool for shoutcast broadcasters. New version with small bug fixes and remote hosted request pages added. -dg
Comments
Well I can! - I can use it just fine. There is a new version out on my site right now, 1.3c is newest as at 27th of April 2001. Minor issues fixed. http://www.shoutcasp.co.uk - April 27, 2001 by Michael Jervis
---