>
Plugins

>
General
RepeatOne
Makes Winamps Repeat a RepeatOne Button
Makes Winamps Repeat a RepeatOne Button
DESCRIPTION:This Plugin makes Winamps Repeat Function a RepeatOne Function,so if the Repeat Button in Winamps Main Window is pressed, Winamp will play the current Song in the Playlist over and over, or for a limited times (depending on your Settings).
Download plugin
| | | |
| --- | --- | --- |
| November 16, 2001 by Christian Narr | 13927 downloads | |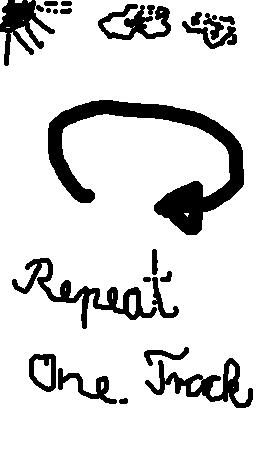 Staff review
Have more control over the repeat option
This plug-in allows you to set how many times you want a single track to repeat. Just enable plug-in and turn on the Winamp repeat button. You can also configure it to stop playing after the song has played for the specified amount of times.
Comments
Ewwww... - Not only the installer doesn't work correctly (always installs in C:\Program Files\Winamp even if said otherwise), not only tracking does not work after the first repeat, not only you must pass thru the preferences menu each time to show the window, but preferences are not saved. Good idea, but VERY BAD PROGRAMMING! And no file-specific option either. If you want a repeat plugin, you should create one yourself, it'll be better on every way. - August 17, 2005 by Smash Maniac
---
Aweome job! - It does exactly what it is supposed to do, repeats a song over and over until you manually switch to the next song (great in combination with a shortcut plugin). This plug-in is just what i was looking for, no more, no less. Thanks for this nifty plug-in! - April 6, 2002 by FoLdERoL FoLdERoL
---
i've a question - hi i have sent you a letter via e-mail your plug-in is useful in country learning english but,i'm sorry that plug-in works 5second i want 1second back-foward how can i do? - February 24, 2002 by kks kks
---