>
Plugins

>
General
On2Share Pro
UPnP Media Server
v 3.0.3
Share your Winamp Media Library on your local network to all UPnP enabled devices and software with On2Share Pro or access other media servers on your network directly from Winamp Media Library.

The playlists of other UPnP Media Servers are presented in your Winamp media library.

On2Share Pro is available as 14-day trial version without any limitations; some minor restrictions apply thereafter for unlicensed copies.
Download plugin
| | | |
| --- | --- | --- |
| December 16, 2005 by On2Trade AG | 36757 downloads | |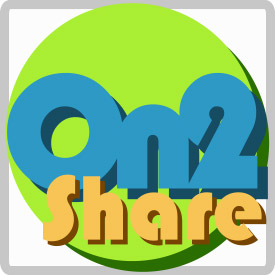 Staff review
UPnP AV Media Server
Comments
Don't work... - ...at all... 20 for that useless piece of software ?? Never !!! - August 22, 2008 by P CCC
---
works quite good - @matt duranti: Installing it with admin-rights will solve your problem - same problem here when trying to install as "normal user" - March 5, 2006 by super man
---
Couldnt install - It could create the folder: "NOT_FOUND\Plugins\" so i wasnt able to install it. - February 26, 2006 by Matt Duranti
---
realy nice upnp client - works great with noxon mp101 - February 14, 2006 by On2Trade AG
---
Crashed my winamp 5.112 (jan13'06 - I was unable to get this plugin to work. - January 13, 2006 by andy magoon
---