>
Plugins

>
General
CoverView
Album Cover Viewer Plugin
Album Cover Viewer Plugin
CoverView allows you to view album cover art associated with the currently playing song. It is a dockable window that shows uses the Windows-XP style folder.jpg format to display cover art.Simply place the album cover in the a file called folder.jpg in the album directory and presto!
Download plugin
| | | |
| --- | --- | --- |
| May 7, 2002 by michael michon | 25992 downloads | |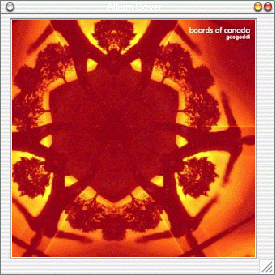 Staff review
View jpg's with your mp3's
This plugin allows for you to view jpg album covers with your mp3 files. It looks good, but, could use a little tightening up in terms of functionality. Mainly, once the image is minimized, I couldn't open the image again until I played a new song from the album. Not sure if that is what the orange button is supposed to do...but, I tried clicking on it, right clicking on it, etc. to no avail. (running win2k and winamp 2.8). The image viewing itself is good.... you can resize the window and stretch the image to the proper proportions.
Comments
Finally I see my cover art - But this plugin does not support ID3V2 Tags :-(The buttons don't have any hints, the red one is for closing Winamp. - July 4, 2007 by Gnther Wannenmacher
---
I love it but... - I love this plug-in, but it should support id3 tagv2 since it's possible to save the album art file inside the tag instead of putting it in a folder. All my music has its own image embedded in the mp3 so i hope it supports that feature in the future... - July 17, 2006 by Ricardo Ramos
---
Good but too limited - Why is it so hard to find a decent cover viewer? Coverview does the job - it displays a small album cover (you must have the .jpg in the directory) in its own window. However the window is sized so that it is the same width as Winamp - why not allow the covers to be viewed at a size equivalent to the original? It is possible to resize the window, but it resets everytime you click on a new song. Also, when it locks onto Winamp it obscures the playlist. Needs work. - October 9, 2003 by Daniel Hackley
---
Exytremly nice - The album cover window only pops up, when there's this file (called 'folder.jpg') in the folder including the music file. XP displays the '.jpg' when exploring files. Good work ... thx - November 16, 2002 by Jan Lassen
---