>
Plugins

>
Plugin Skins
Cosmic Rhapsody
Winamp Icon Pack
Winamp Icon Pack
Icon pack installer contains a set of icon libraries for Winamp. Thanks to 'Jump to File Extra' plug-in (JTFE), you can customise the icons, which are shown for files, which are associated with Winamp. To get it working, you must have installed Winamp v5.58 or higher with JTFE plug-in.
Download plugin
| | | |
| --- | --- | --- |
| November 16, 2010 by Pawel Porwisz | 14605 downloads | |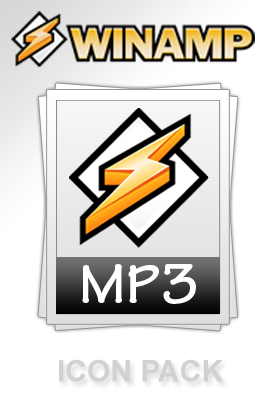 Staff review
A good quality range of icon packs for Winamp's file associations
This pack contains 6 different icon packs which are easily installed and you are able to select the icon pack to use when Winamp is next started (as long as the JTFE plug-in is present).A good range of icons for making it easier to see the format of the file in Explorer or to make specific files stand out when using the larger icon modes.A high quality pack which clearly shows a lot of time has been put into making this.
Comments