Late Nights With The Singing Fakirs Of Kolkata - Yahoo Finance

Yahoo Finance



Late Nights With The Singing Fakirs Of KolkataYahoo Finance

It was a time when

Winamp

and Limewire were cool. A time without 4G, SoundCloud or YouTube. Entertainment was contingent upon imagination; when I wasn't pouring over my middle school books, I was gazing out the window. I was a resourceful child: I ...
WinampHeritage.com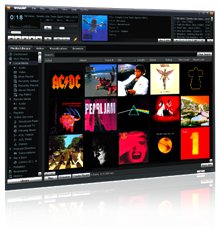 This site is dedicated to the great Winamp Media Player.
Since 1997, Winamp has been the definitive music player of the mp3 era. Its continuous development and solid user base made it the best music player for Windows. However, in December 2013, AOL decided to shut down its development and website.
Our aim is to collect legacy resources for Winamp, including the best skins, plugins and visualizations and make them available to download freely.