A Winamp-like media player - PC Advisor

PC Advisor



A Winamp-like media playerPC Advisor

The program comes with several skins (Settings > Appearance), as well as supporting skins for XMMS and

Winamp

2.x. Whatever Qmmp looks like, most functions are easily controlled by hotkeys. These are also fully configurable, so feel free to tweak them ...
WinampHeritage.com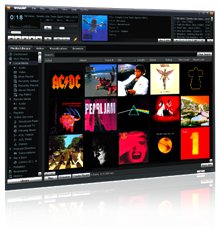 This site is dedicated to the great Winamp Media Player.
Since 1997, Winamp has been the definitive music player of the mp3 era. Its continuous development and solid user base made it the best music player for Windows. However, in December 2013, AOL decided to shut down its development and website.
Our aim is to collect legacy resources for Winamp, including the best skins, plugins and visualizations and make them available to download freely.