New Winamp Version to Launch in 2016 - Softpedia News

Softpedia News



New Winamp Version to Launch in 2016Softpedia NewsWinamp

has a new owner that's reportedly very interested in keeping the application alive, so now there's word that a new version could launch sometime in the next few months for Windows users. The world's favorite audio player one decade ago was sold ...
WinampHeritage.com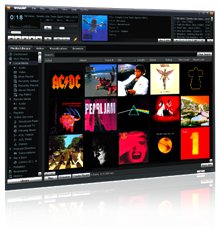 This site is dedicated to the great Winamp Media Player.
Since 1997, Winamp has been the definitive music player of the mp3 era. Its continuous development and solid user base made it the best music player for Windows. However, in December 2013, AOL decided to shut down its development and website.
Our aim is to collect legacy resources for Winamp, including the best skins, plugins and visualizations and make them available to download freely.