Winamp, HTML5 Üzerinde Yeniden Hayat Buluyor - Tamindir



Winamp, HTML5 Üzerinde Yeniden Hayat BuluyorTamindir

Zamanının efsane medya oynatıcısı

Winamp

çıkışının 15 sene sonrasında yapımcıları tarafından kapatılma kararı almış ve sektörden elini çekmişti. Şimdi ise yazılımcı Jordan Eldredge,

Winamp

'ın web versiyonunu HTML5 formatı üzerinden tekrar hayata ...
WinampHeritage.com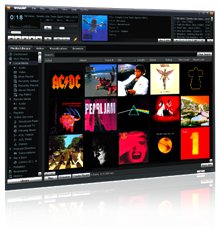 This site is dedicated to the great Winamp Media Player.
Since 1997, Winamp has been the definitive music player of the mp3 era. Its continuous development and solid user base made it the best music player for Windows. However, in December 2013, AOL decided to shut down its development and website.
Our aim is to collect legacy resources for Winamp, including the best skins, plugins and visualizations and make them available to download freely.