Setelah 15 Tahun kini Winamp Tinggal Menunggu Mati - NGONOO

NGONOO



Setelah 15 Tahun kini Winamp Tinggal Menunggu MatiNGONOO

Tau

Winamp

kan? Bisa dibilang dia adalah Musik Player Sejuta Umat,

Winamp

juga pastas di sebut Legenda karena kehadirannya sejak dekade 90 an hingga sekarang hampir tidak tergantikan. Menuai popularitas di era 2000 an dengan jumlah pengguna ...
WinampHeritage.com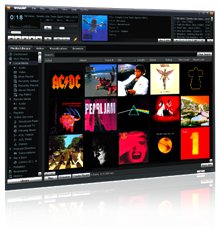 This site is dedicated to the great Winamp Media Player.
Since 1997, Winamp has been the definitive music player of the mp3 era. Its continuous development and solid user base made it the best music player for Windows. However, in December 2013, AOL decided to shut down its development and website.
Our aim is to collect legacy resources for Winamp, including the best skins, plugins and visualizations and make them available to download freely.