Winamp nach Wechsel zu Intel defekt. - tomshardware.de



Winamp nach Wechsel zu Intel defekt.tomshardware.de

Die hätte ich natürlich gerne in einer Medienbibliothek. Das konnte

Winamp

mit dem AMD 945 (4x3GHz), 4G RAM auf einem ASUS M4A89TD. Nun steckt ein i5 4670 mit 8GB RAM auf einem H87M-Plus und

Winamp

bleibt irgendwo kleben und reagiert nicht ...
WinampHeritage.com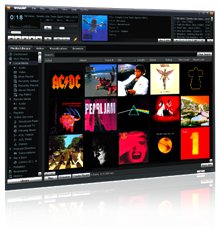 This site is dedicated to the great Winamp Media Player.
Since 1997, Winamp has been the definitive music player of the mp3 era. Its continuous development and solid user base made it the best music player for Windows. However, in December 2013, AOL decided to shut down its development and website.
Our aim is to collect legacy resources for Winamp, including the best skins, plugins and visualizations and make them available to download freely.