Winamp Yenilenmeye Başlandı - Scroll

Scroll

Winamp Yenilenmeye Başlandı 2014.02.14, Scroll

Bir zamanların en popüler medya oynatıcılarından biri olan

Winamp

, son dönemde popülerliğini yitirmiş ve yayınlanan yeni sürümleri beklenen ilgiyi görmemişti. Durum böyle olunca da

Winamp

'ın yaratıcısı Nullsoft'tan medya oynatıcısını 2002 yılında satın

...
WinampHeritage.com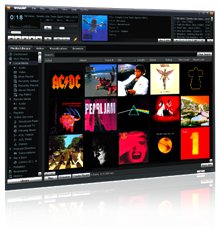 This site is dedicated to the great Winamp Media Player.
Since 1997, Winamp has been the definitive music player of the mp3 era. Its continuous development and solid user base made it the best music player for Windows. However, in December 2013, AOL decided to shut down its development and website.
Our aim is to collect legacy resources for Winamp, including the best skins, plugins and visualizations and make them available to download freely.