Winamp.com: Umbauarbeiten beginnen - SmartDroid

SmartDroid

Winamp.com: Umbauarbeiten beginnen 2014.02.02, SmartDroid

AOL hatte es geschafft die ehemalige Tochter

Winamp

abzustoßen, doch nicht wie einst geplant damit

Winamp

über den digitalen Jordan zu schicken, sondern Radionomy übernahm

Winamp

samt Online-Radio-Dienst Shoutcast. Jetzt geht der einst beliebte

...
WinampHeritage.com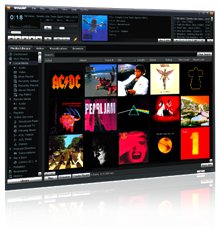 This site is dedicated to the great Winamp Media Player.
Since 1997, Winamp has been the definitive music player of the mp3 era. Its continuous development and solid user base made it the best music player for Windows. However, in December 2013, AOL decided to shut down its development and website.
Our aim is to collect legacy resources for Winamp, including the best skins, plugins and visualizations and make them available to download freely.